3 sites in Roseland, including the former location of Gately, could become homes, shops, commercial spaces, etc.
ROSELAND – More homes and places for businesses and stores could arrive in Roseland as the city seeks to redevelop three major sites in the neighborhood.
The city's planning and development department has sent a request to the developers, telling them that the agency wants to hear their proposals on how the spots could be redeveloped. These are the closed Gately's Peoples Store, the former Roseland Theater building, and the site of the proposed Michigan Red Line station, a station that would be built as part of the proposed Red Line expansion.
The city is accepting requests for proposals for the site this fall, officials announced this week.
The projects are expected to build on recent investments in the Roseland and Pullman areas and create more residential options, said Michael Penicnak, project coordinator for the Development Department, at a Development Commission meeting on Tuesday. community.
Neighborhoods on the Far South Side have long faced divestment, with their once booming trade corridors now struggling.
The Department of Planning and Development wants to see a mixed-use building along Michigan Avenue and single-family homes along Edbrooke Avenue on the site of Gately's Peoples Store, Penicnak said at the meeting. The business was once a popular department store, but was demolished in 2019 after a fire.
The Community Development Commission also approved an application to acquire properties at 11331 S. Michigan Ave., allowing the city to try to purchase the property, which houses the now-closed Roseland Theater.
The city's development agency wants the theater building to be restored so that it can potentially be reused in a variety of ways: for businesses and shops, as a communal kitchen and for food production, for cultural purposes, as office and incubator space, or something else, says Penicnak. Officials would also like nearby vacant land to be used, he said.
And officials would like a developer to design a mixed-use building with ample retail space for the site of the eventual Michigan Red Line station, Penicnak said.
Aldus. Anthony Beale (9th) said he wrote a letter of support for the plans in return for Development Commissioner Maurice Cox backing a 100-room hotel in his neighborhood.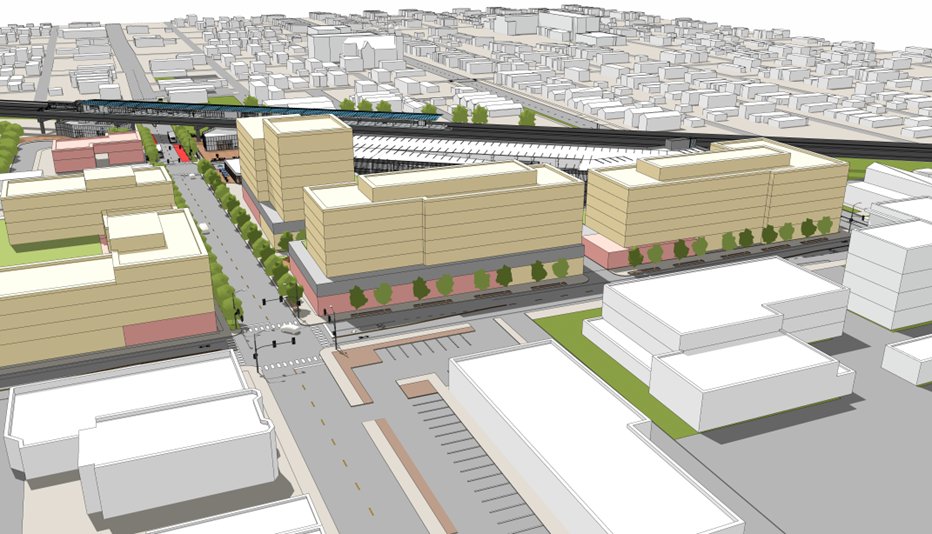 Listen to "It's Alright: A Block Club Chicago Podcast":